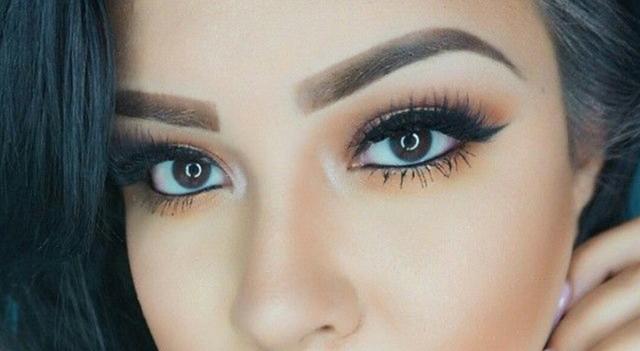 The brow is an essential part of your overall look. It's time to stop neglecting it and to start considering how to best accentuate your look with the humble eyebrow. Here are our simple tips to stay on fleek:
Tip 1: Do not underestimate the impact of colour.
When it comes to shade, believe us, it's not simply one-size-fits all. There are things to consider before thickening on that standard brown liner. And it's not just about the particular look you're trying to achieve, it's about the staring point: the foundation of the perfect brow. So, here's what to consider when looking at colour: Skin tone: It might sound obvious, but it can go overlooked. If you have pale skin, you might want to shy away from heavier shades on the brow line. But don't be intimidated by it. You still want to make a statement, even a subtle on. A light to medium shade on fair skin will work very well, and you might even want to try two shades of brow pencil to give texture to your look. But be careful not to go overboard with your shading. Similarly, a darker skin tone doesn't necessarily mean going for a heavier brow tone. Texture and shape are key. Try a lighter shade to start and a darker, thinker liner to add depth. Why not get some tips form your beautician as to the best shades for your skin tone? Hair colour, and style. Hair colour is important – you don't want the colour of your eyebrows to look out of place against your hair. But have you considered how your hair style, cut and shape impacts on the choices you make with your eyebrows? It can make all the difference. For example, those with thicker hair, especially those sporting a straight-lined fringe which sits above the brow line, need to consider how heavily-defined eyebrows might clash with their hair style. Some hair styles will emphasise even the slightest unevenly shaped brow. So, take care to consider the shape you're going for. Speaking of shape, here's our next tip…
Tip 2: Shape is everything – don't neglect it.
Not everyone is a make-up artist. Sculpting perfectly-shaped eyebrows doesn't come as a natural skill to everyone. So, take your time. If you're lazy about plucking and shaping and you rush the job, you could end up looking like you have two differently sized caterpillars on your face. It's not a good look. If you really don't have the time to perfect your shaping-technique either through plucking or waxing them yourself, it's time to talk to a salon. The difficulty here is scheduling regular visits to keep on top of the look, as well as the building cost of multiple treatments. An alternative could be to consider a more permanent solution, such as cosmetic tattooing.
Tip 3: Avoid the smudge.
It sounds simple, but quite often it's easier said than done. Life is busy. You can spend that heard-earned extra cash on the latest non-smudge liner, and extra time on your make-up in the morning in order to get that perfect look, only to then get caught up in your working day and accidentally undo all of your efforts when your eyebrows smudge half way across your forehead. Even the best of the non-smudge pencils and liners have their flaws. But there are solutions to avoid the smudge. So, do your research. Permanent make-up solutions are often a popular choice simply because they offer longevity and save costs in the long-run. Your first port of call is to ask for advice if you're unsure how to achieve that perfect brow.